Peterborough Pride is a week long city-wide celebration of the LGBTQIA+ community in Peterborough and the eastern region of the UK. It is ran entirely by a group of volunteers who are passionate about equality and the values of inclusion.
We are a not-for-profit organisation and any funds raised are entirely used for the purposes of Peterborough Pride, supporting the LGBTQ+ community and improving the event. Together, we run Peterborough's biggest arts festival, and we're proud to provide a platform that not only raises awareness of the LGBTQ+ community, but campaigns for a better city that recognises and celebrates difference.
Peterborough Pride is for everyone, every race and every faith. Whether disabled or able-bodied, Peterborough Pride celebrates all sexualities and genders including Lesbian, Gay, Bi-sexual, Transgender, Queer, Non-Binary and Straight. We believe Peterborough Pride should be fully accessible to everyone. Should you have a particular access question, please contact us via peterboroughpride@gmail.com

In amongst all the negative noise we hear day-in day-out, we have an opportunity to do something different, something special. We can create a space and time where we celebrate love and difference, be thankful for who we are and appreciate all those around us.
Individually and collectively we have the gift to lead and support others to become the voice of the future - a positive voice - and we hope Peterborough Pride provides us with the platform and opportunity to do this.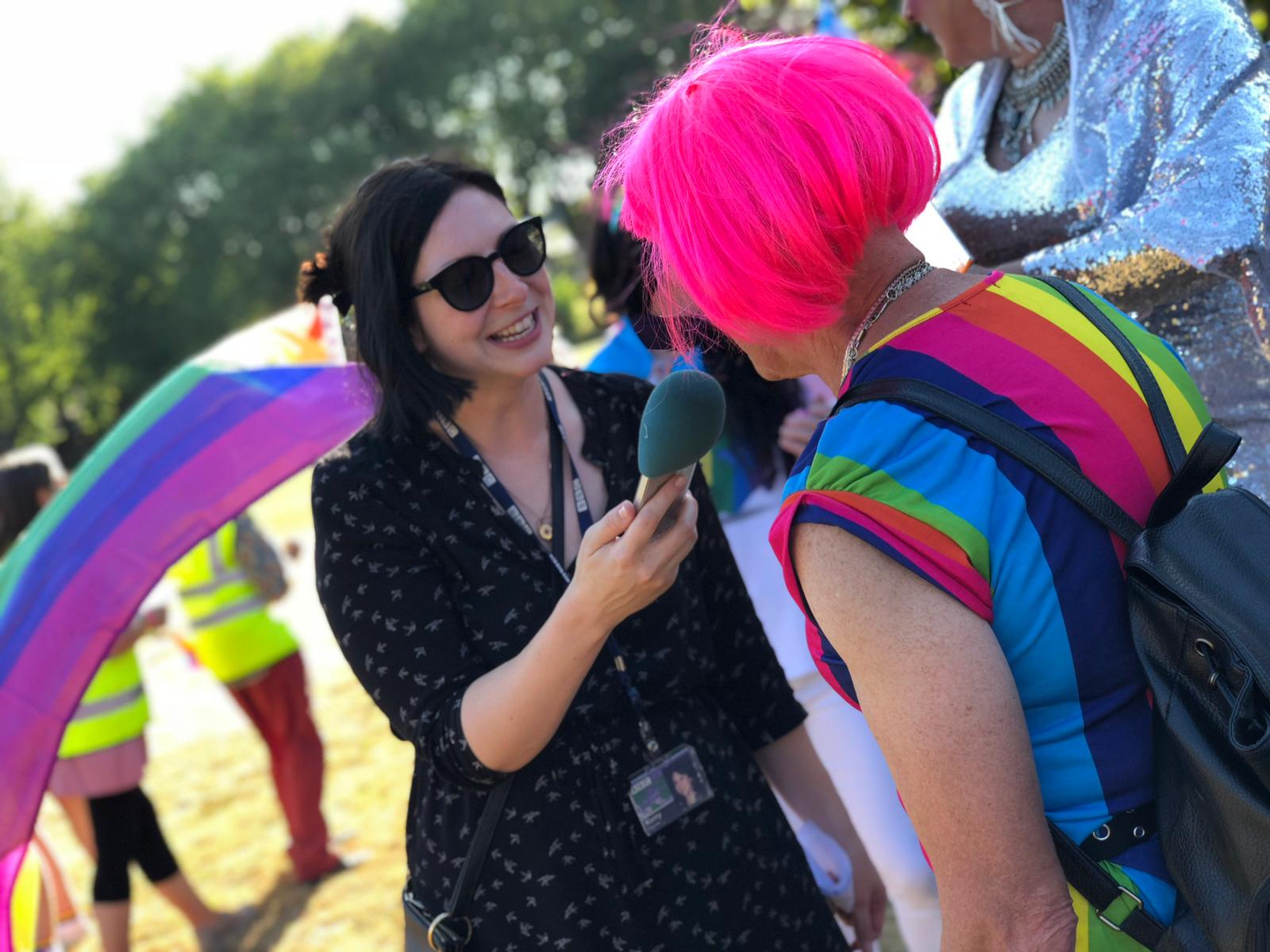 Last year, a small group of local people came together to deliver the first Pride festival that Peterborough has ever seen, with every part of the LGBTQIA+ community seen in the parade, performing at our events and coming together in solidarity to support Pride in our city.
The city changed visibly during pride week, with the rainbow flag being flown proudly from many different locations, including Peterborough cathedral for the first time in its history!
Over 10,000 people got involved during Pride week.
More than 30 performances, parties and gatherings were held across the city, bringing the diversity of Peterborough together.
Many leading national LGBT artists performed in the city for the first time.
Local businesses saw a boost in business.
£2,000 was raised solely from fundraising.
Hundreds of people gave positive and heartfelt feedback.
We are very proud of Peterborough Pride's refreshed marketing and promotional imagery. If you would like to use any of our comms, such as posters, logos or other branded material, feel free to contact us using the link below.
Everything featured across our 2019 event has been designed using our unique and very special Peterborough Pride logo… a rainbow flag morphed into the shape of a P for Peterborough!